Custom Design: An In-Depth Look
Ready to learn about all the steps that go into creating your special piece?
Discover the artistry and attention to detail that goes into creating your one-of-a-kind piece. From initial concept to final delivery, we guide you through every step, ensuring your vision becomes a reality. With our expert designers, state-of-the-art technology, and exquisite materials, we are committed to crafting jewelry that surpasses your expectations. Embark on a journey of personal expression and create a treasure that tells your unique story.
Step One: Refining Your Vision
Meet Virtually with Our Designer

Schedule your free, no-pressure design consultation
Discuss your dreams, desires, and vision for your project
Determine budget and preliminary timeframe
Meet with designer in person or via online chat

Learn about Pricing, Estimates, and Payments

Gather Inspiration

Collect and share images of your inspiration
Get guidance from experienced artisans
Select materials to match your preferences and budget
Ensure a unique reflection of your story

Personalize an Existing Design

What to Expect During Your Consultation:

Personalized guidance and recommendations from a professional jewelry designer
Responsive communication through various channels (phone, text, email, or video chat)
Expert education on metals, settings, and stones

Speak to a Jewelry Expert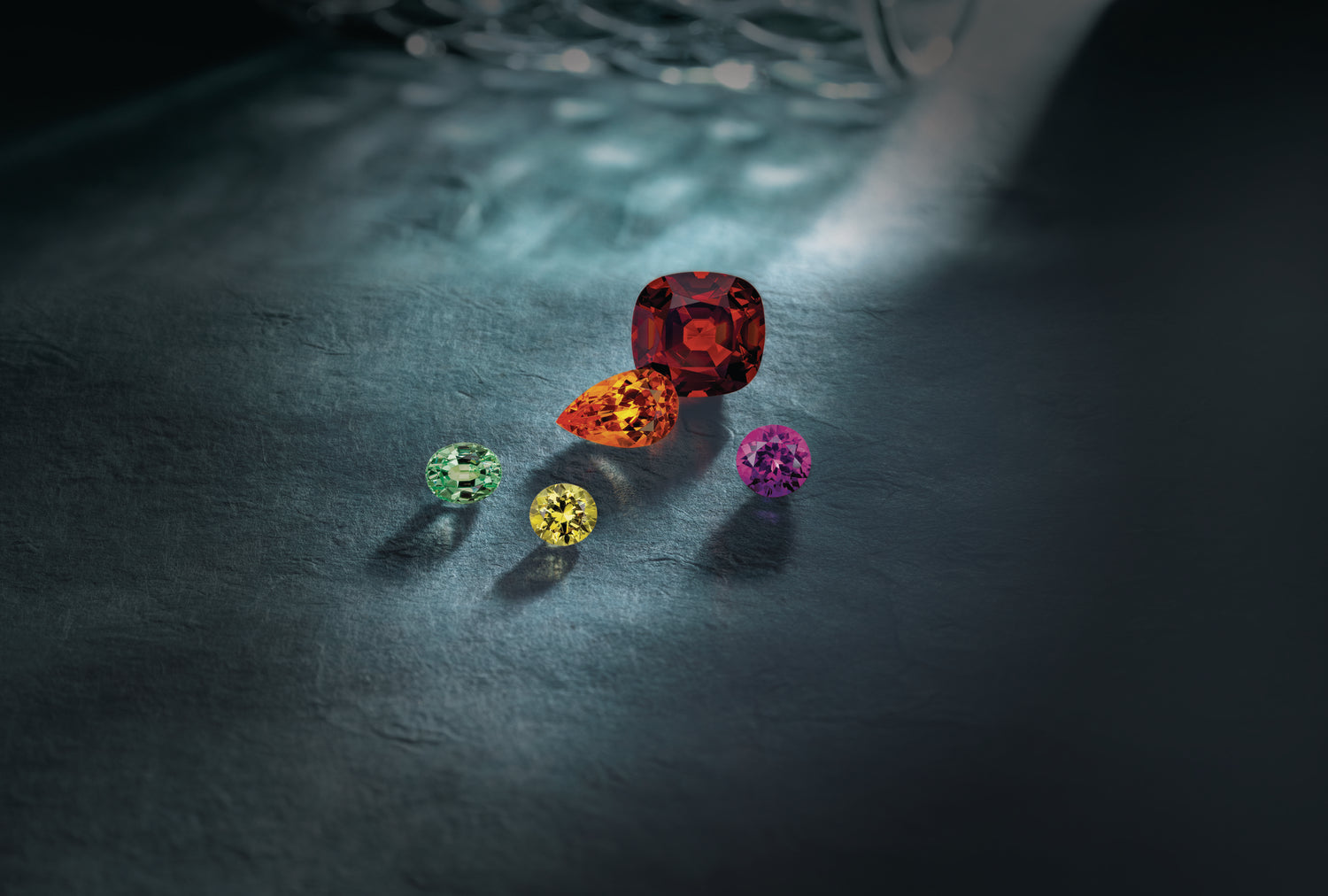 Bring your own gem, or choose one from the Gem Vault
The Gem Vault is where you'll find hand-selected pieces of outstanding quality. Hand-faceted to take specific advantage of the individual mystery of each stone, every stone is of known origin, ethically sourced, and possesses a rare beauty. These incredible gems are rich in color and character, and each is completely unique.
Looking for something specific? Ask about our Private Collection. 
Explore the Gem Vault
Step Two: Design & Micro-Engineering
Making Your Vision a Reality

Rough sketches for initial design creation to ensure we're on the right track
Opportunity to review and make changes to the design before moving forward
Detailed measurement, incorporation of important features, and inspiration review during the design process

Explore Heirloom Redesign

Digital Composite Images

Designer starts working on the chosen concept using advanced imaging software
Creation of a composite image incorporating elements from inspiration photos
Visual elements gathered in a 2-dimensional space, addressing balance and cohesion
Further opportunity for modifications and changes during this stage

CAD Modeling & Rendering

State-of-the-art software used to create a 3D visual model of your design from all angles
Cost-effective way to view a lifelike rendering without creating a new piece in metal for each change
Designer ensures the piece is beautiful, true to your vision, and durable for generations
Step Three: Casting and Creation
Wax Carving and Model Making

Complex casting process involving 3D printing of wax or resin master model
Master model can be further modified and sculpted to refine the design
In-house 3D printers, growers, and wax carvers ensure detailed perfection
Realistic renderings and physical models bring your ideas to life, resulting in a unique and perfectly fitting piece

Wax Model Viewing and Fitting

Master model printed for you to view and try on after digital adjustments
Further adjustments will be made until the design is perfect
We will ship the wax to you to try on, but please handle with care, as waxes are delicate
Some features may be present on the waxes that will be removed during stone setting process, These will be pointed out to you

Bringing Your Design to Life

Wax model approved, casting process begins
Experienced goldsmiths blend old-world methods with modern technology for casting
Attention to detail ensures high-quality final piece
Wax models sprued and placed in investment cylinder
Wax and resin models burned away, and replaced with metal versions of original models
Step Four: Hand Forging & Fabrication
Detailing and Pre-Polishing

Cooled castings require polishing for a traditional jewelry appearance
Time and attention to detail are crucial in this step
Every surface is polished and tumble finished
Hand detailing is done on each piece, including the smallest nooks and crannies

The Final Touches

Forging strengthens the metal and allows for intricate detailing in your design
Fabrication involves using sheet, bar stock, and wire to create unique designs
Fabrication is a time-consuming and expensive method, but results in high-quality jewelry
Some designs combine casting with hand-fabricated elements for a more customized look

Gemstone Setting

Gemstones are carefully selected and set by hand, taking into account their unique qualities
Choose from our wide selection of gems or bring your own for us to set
Stones are never cast-in-place, ensuring superior quality and durability
Each setting is thoughtfully planned, fitted, and set with meticulous craftsmanship for long-lasting security
Step Five: Texture, Finishes, and Detailing
Time for Your Design to Shine

Final stage includes adding special textures and finishes to the metal
Various surface finishes applied using specialized tools and techniques
Antiquing and enameling used for specific effects
Designs are quality checked, marked, and ensured for metal fineness

Shipping and Delivery

Item packaged and delivered via FedEx or USPS 2-Day Priority Insured
Tracking number provided upon request for shipment
Delivery requires signature for guarantee of safe arrival
Local customers can request delivery by trusted courier

Review Shipping Guidelines

Timeline and Delivery

Custom order projects currently take about 8-12 weeks from design approval
Design time varies, so it's recommended to give yourself enough time to enjoy the process
Time frame may vary based on the season, with longer times during the summer wedding season or winter holidays
Contact us for details on current delivery times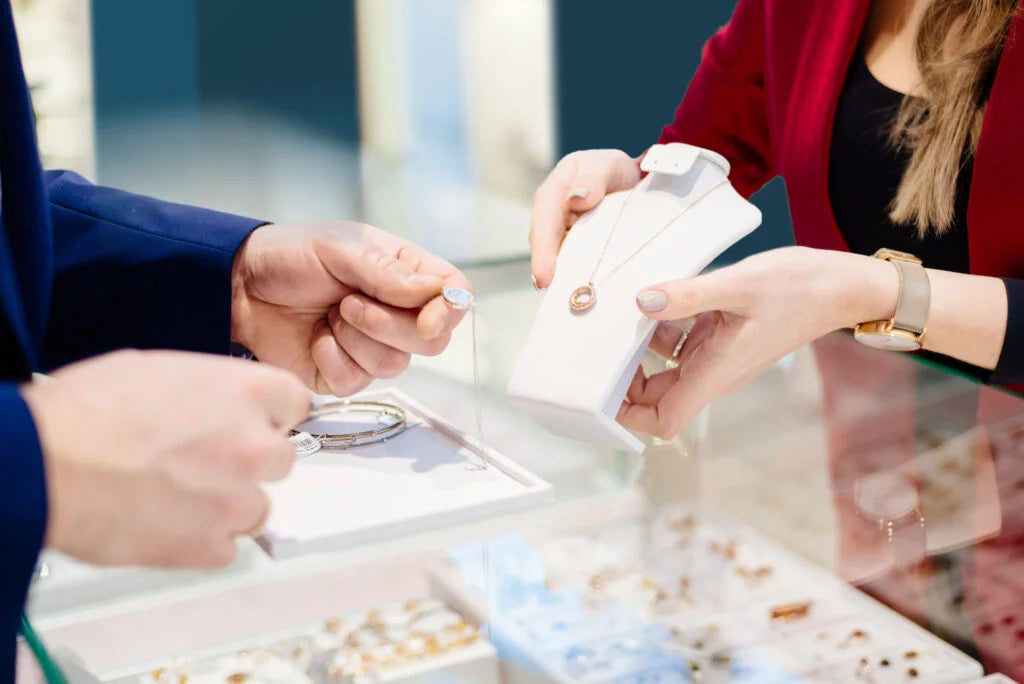 Schedule your free, no-pressure design consultation today!
Every design begins with inspiration, and a discussion of your dreams, desires, and vision for your project. We also determine your budget and a preliminary timeframe. You can meet with one of our designers, in person or via an online chat.
Book Now
Book Your Consultation Now
We can't wait to help you create the perfect piece of jewelry to tell your story!
Click below to fill out a short questionnaire and we'll get started!