Discover the Stradley & Daughter Difference
Whether you're a cherished long-time customer or you've just discovered the magic and beauty of Stradley & Daughter jewelry, we're thrilled to have you here!

You might remember us from our brick-and-mortar days, or perhaps you've stumbled upon our new online haven for all things beautiful. Either way, this guide is designed to answer your questions and help you find the perfect piece to tell your unique story.
Just who are you people, anyway?

We're Stradley & Daughter Jewelers, a fifth-generation family-owned business with a rich history that spans over a century. Our legacy began with a simple yet profound mission: to create timeless pieces that can be passed down through generations. We specialize in custom jewelry design, heirloom redesign, and fine gems. Our focus has always been on quality, craftsmanship, and creating meaningful connections with our customers.

🌟 Next Steps: Want to know more about our journey and the values that drive us? Check out our About Us page for a deeper dive into our history and what makes us unique. Don't forget to sign up for our newsletter at the bottom of the page to stay updated on all things Stradley & Daughter!

How can I make my own jewelry?

Great question! Making your own jewelry is a fantastic way to express your individuality and create something truly unique. At Stradley & Daughter Jewelers, we offer virtual consultations to help you bring your vision to life. Whether you're interested in customizing a ring, necklace, or any other piece, we'll guide you through the entire process—from selecting the perfect gem to finalizing the design.

🌟 Next Steps: Ready to create a piece that's uniquely yours? Book a Virtual Consultation with us today! If you're still gathering ideas, feel free to browse our jewelry collections for inspiration.

Repairs? We've got you covered.

We understand how much your jewelry means to you, and that's why we offer top-notch repair services to keep your precious pieces looking as good as new. Whether it's a simple cleaning, a gem replacement, or a more complex repair, we've got you covered. Our Precious Cargo Kit makes it easy for you to safely send us your jewelry for repair, all from the comfort of your home.

🌟 Next Steps: Need a repair? Order a Precious Cargo Kit and we'll take care of the rest. Want to know more about what our repair services include? Visit our Repairs Page for all the details. And if you're keen on maintaining your jewelry's sparkle, check out our free Jewelry Care Guide.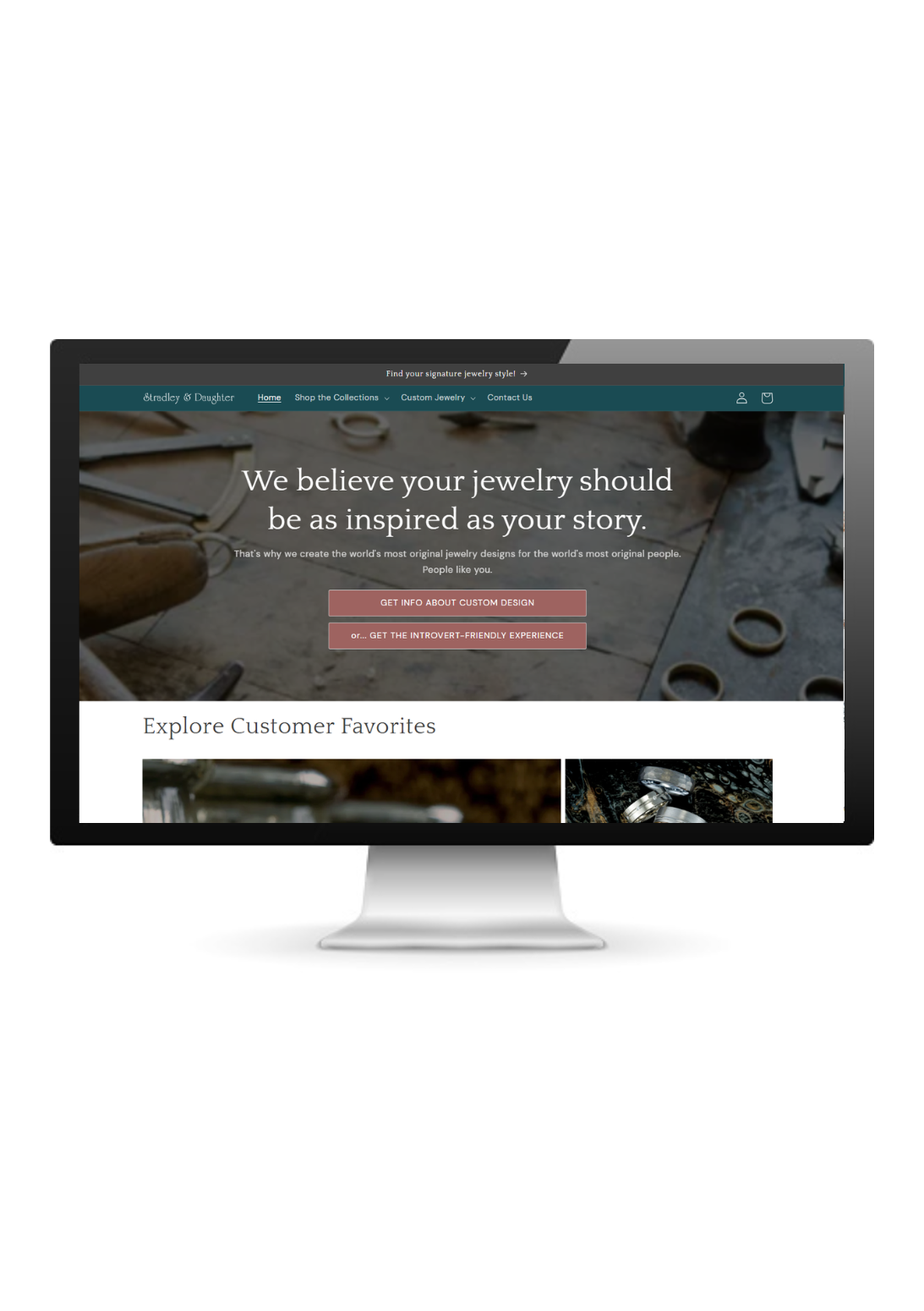 Can I visit your showroom, or are you online-only?
We've embraced the digital age to bring our services right to your doorstep! Transitioning to an online-only model allows us to focus on what we do best: creating stunning, custom jewelry pieces and offering top-notch repair services, all while making it more convenient and cost-effective for you. Rest assured, the quality and craftsmanship you've come to expect from us remain unchanged. You can even browse our collections online, and you'll never even have to change out of your pajamas.
🌟 Next Steps: Curious about how our online consultations work? Book a Virtual Appointment to experience it yourself. You can also read customer testimonials on our Reviews Page to see how others have enjoyed our online services.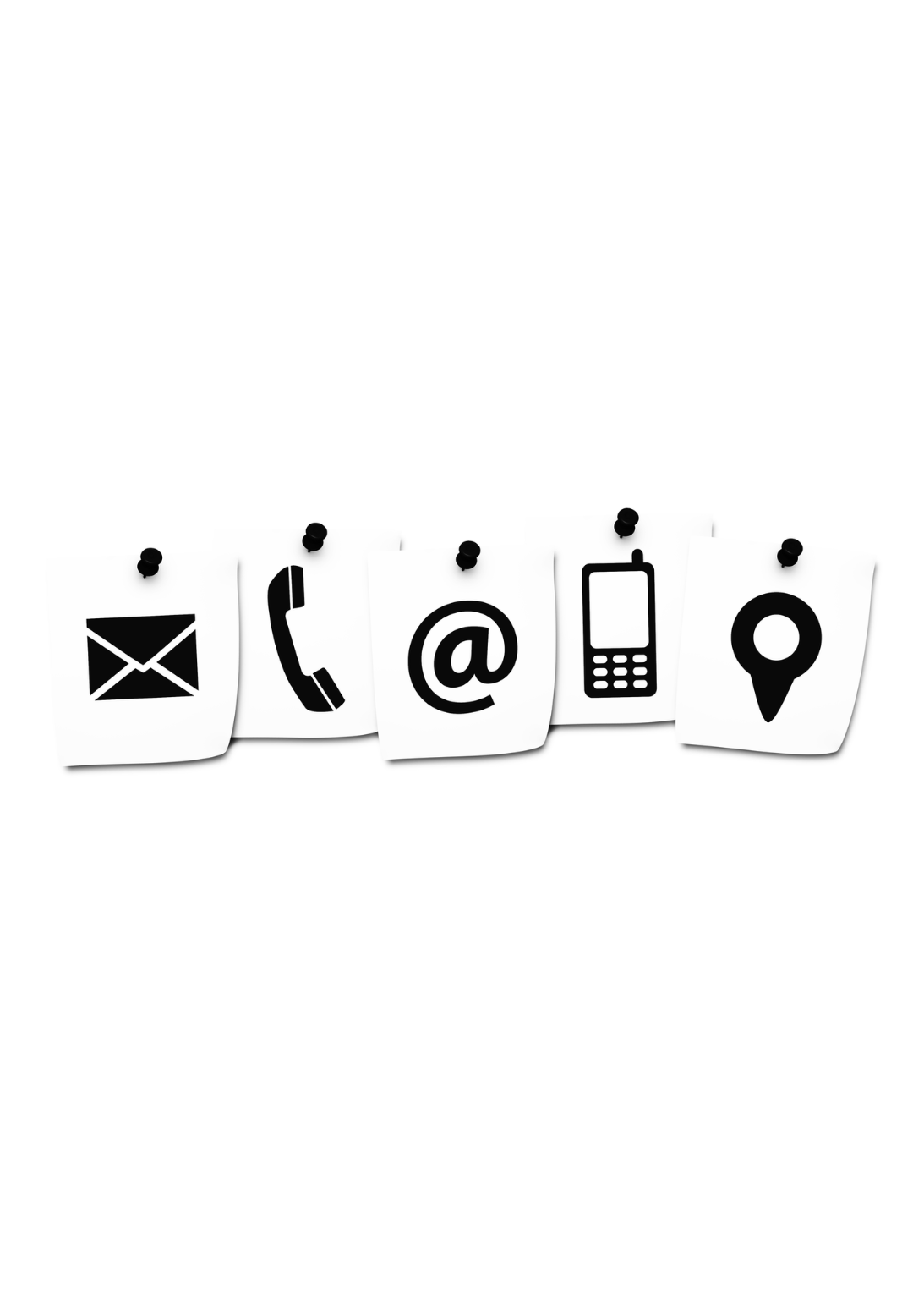 Where can I follow you on social media?
We love staying connected with our community! You can find us on Instagram, Facebook, and Pinterest where we share behind-the-scenes looks, design inspirations, and exclusive offers. You can also join the Sparkle Squad, our special loyalty program where you can earn points, get exclusive discounts, and be the first to know about our latest collections.
🌟 Next Steps: Follow us on Instagram, Facebook, Tiktok, and Pinterest to stay updated. Ready to join the Sparkle Squad? Sign Up Here and never miss a thing!
Read our FAQ
Check out these FAQs for some of the more commonly asked questions about Stradley & Daughter products and practices.
About Stradley & Daughter
Where is your jewelry made?  
Made in the USA!  We create your custom designed jewelry from scratch in our  own workshop. From design to delivery, every step of the process passes through the careful hands of a dedicated member of our Stradley & Daughter team. As a family business, quality is of the utmost importance, and while we may go to the ends of the earth to find you the perfect gemstone, we guarantee that it will be ethically sourced and as sustainably acquired as possible. Contact us if you have questions about our jewelry or custom design.
Can you help me select the perfect piece?
Absolutely! Our expert jewelry stylists can give you tips, tricks, and all sorts of great ideas for pairing jewelry to create the perfect outfit. Book a free, no-pressure virtual consultation today!
Do you have a warranty on your jewelry?
Yes, we have a one-year warranty on the workmanship of all our jewelry in addition to our 100% No Regrets satisfaction guarantee return policy. If you accidentally damage a piece, we'll be happy to repair it for you for a reasonable fee. The warranty is void if the piece is altered or another jeweler resizes or modifies the piece, since alterations, when done incorrectly, can damage the piece or the strength of the setting.
Why should I sign up for the VIP Contact List?
When you sign up, you unlock exclusive benefits that aren't available to casual visitors. You'll receive early access to new collections, special perks and discounts, and exclusive offers. Sign up here to join the Sparkle Squad!
Do you sell gift cards or gift certificates? 
Yes! Stradley & Daughter offers Gift Cards and Certificates that allow you to give a special person in your life a beautiful, heirloom quality gift. You have a choice of either an Instant Electronic Gift Certificate that is sent to your recipient via email (great if you're on a deadline!), or a physical Stradley & Daughter Gift Card sent to you via U.S.mail. You can select the amount to place on the Gift Card and be sure that your special someone will absolutely adore their one-of-a-kind gift!
My email address has changed. How do I update my account?
Please contact us at customercare@stradleyjewelers.com and we will assist you.
I can't find the piece I wanted on the site anymore. Can I still order it?
We do occasionally update our selection and remove pieces we no longer offer. We also rotate prominently featured items. It may be that the piece you are looking for is still available, but in a different location. Contact us at customercare@stradleyjewelers.com and we'll do our best to find it for you.
Why did the price change on the piece I've been planning to purchase? Can I lock in the price now?
At Stradley & Daughter, we always want to give you the best possible price. Our prices change due to fluctuations in the pricing and availability of materials such as precious metals and gemstones, as well as changes in rates for highly skilled labor such as stone-setters with experience setting very valuable gems. We feel that it is worth it to pay the money for good workers, as your jewelry is priceless. 
If you would like to freeze today's price for two weeks, email us at customercare@stradleyjewelers.com. You'll be able to purchase the item at your reserved price by contacting us when you are ready to purchase. (You can also decide to buy the item at the future price if you prefer, it's up to you.) We cannot offer price reservations on special order or custom jewelry, sale items, or last minute gifts, as these jewelry categories are subject to availability.
I saw a Stradley & Daughter item on another shopping site and the price was different. Why is that?
All our pricing is calculated using current metal and gem prices to give you the best possible value. When these prices fluctuate we adjust our pricing to accommodate the changes from our suppliers.  Of course, not all shopping sites adjust their pricing at the same times, so price changes may not be immediately reflected.
Do you offer appraisals on your jewelry?
We are happy to provide a retail replacement evaluation of your jewelry piece for your insurance company. Contact us at customercare@stradleyjewelers.com for more information.
How can I keep track of new developments at Stradley & Daughter? 
Connect with us wherever you spend your time online!
Shipping and Returns 
How much is shipping?
Currently we offer free shipping for orders over $99. Some expedited delivery requests may require an additional charge. A full list of our shipping rates is available here.
Do you ship to countries other than the United States?
We do not ship to other countries at this time. If you live overseas or would like to send a gift to a friend in another country, we would be happy to send your purchase to your USA-based forwarding agent.
Can I check the status of my order?
Yes! We are happy to provide tracking information if you give us a valid email or mobile phone number at the time you place your order. You will receive order updates to notify you of your order's fulfillment status, and you are welcome to contact us at any time if you have questions.
I have an occasion coming up soon, can I get my jewelry faster? 
We do our best to accommodate your special dates. Contact us to request special express delivery and we'll do it if we can. It may require overnight delivery or Saturday delivery, both of which are offered at an additional charge. View our shipping rates here.
Do you ship to APO addresses?
Yes. But shipping takes longer. We recommend that you allow at least an additional two weeks to receive your purchase
Do you ship to PO Boxes?
Yes, but only through U.S. Mail. FedEx does not deliver to PO boxes.
Is my package insured? Do I have to be home to receive my package?
You can elect to insure your package for an additional fee. A receiving signature is required on delivery of orders over $1,000. (If your package is below $1,000 but you'd like a signature to be required, just let us know.) You'll receive an email that the package is on its way. Call us before we send it to make special delivery arrangements.
I want to return my purchase. What do I do?
Stradley & Daughter offers a no-hassle money-back 30-day return policy on non-personalized items. You can send pieces in their original condition back for a full refund: it's that simple. To make your holiday shopping stress free, all orders placed after November 11 will be returnable until January 15. Please see our Shipping and Returns page for details.
I would like to return a gift that was sent to me. How do I do that?
Contact us and we'll walk you through the simple process.
Can I return a special order or custom item? 
No. Special order and custom items are non-returnable. Please review all design plans carefully before approving them, and let us know about any special needs you may have during the design and customization process to ensure that your item is exactly what you hope for.
How long does it take to get a refund?
After we have received and inspected your returned order, we issue your credit within 24-48 hours. It then depends on your card issuer how long it takes to appear in your account.
Jewelry 
Can I commission a custom design?
Of course! Our custom design specialists will be happy to collaborate with you on any design your heart desires! You can learn more about our custom design services and see examples of our work here.
Can I order a design with a different stone shape or size? 
Most of our designs can be personalized with a different stone shape or color. Depending on the setting, we may also be able to increase or decrease the size of the stone, or even change the metal type or add engraving. If you'd like to know about a specific piece, just ask! We'd be happy to help or even design you something special from scratch.
Do you buy old jewelry or gold?
We do not as a rule buy estate, pawn, or used jewelry, gemstones or pearls. If we are designing a new piece for you, we may offer a credit toward the weight of any metal you turn in to be used in the piece. 
Can I order a ring in a size that isn't offered on the site?
Definitely! We are happy to create any piece you see in any size you need. There may be an additional charge depending on the size and the metal components. We can also assist with sizing assistants for special needs such as enlarged knuckles or injured fingers, just let us know and we'd be happy to accommodate you. Special-order sized rings are nonreturnable. 
Can I order platinum or 18K gold chains?
We'd be happy to order or create a special chain for you. Just Contact Customer Care at 386.767.3473 and let us know if you are looking for something specific.
Are the metals used in your jewelry products guaranteed not to tarnish?
Our jewelry is made from the highest quality silver, gold, and platinum.  As with all jewelry, you should treat your items with care. Jewelry should be stored inside a jewelry box or bag to minimize the need for cleaning. Due to numerous individual and/or external factors, metals will tarnish or oxidize when not worn and if exposed to air or harmful chemicals. Environmental and personal usage of cosmetics, cleansers, and household chemicals are the dominating causes of metal tarnish. Our company stands behind all of our materials and workmanship, but unfortunately, we cannot guarantee against tarnish or wear and tear.
Will my silver tarnish?
Yes. All silver eventually does tarnish. How long it will take depends on the chemistry of your skin and whether spend time in the ocean or swimming pools. Follow the care instructions provided with your jewelry to increase its longevity.
Are your metals ethically sourced and environmentally friendly?
We do everything we can to use environmentally sustainable practices in our business, and we continue to work with our suppliers toward a future of 100% traceable precious metals.
What if I don't know the ring size?
You can download and print a free paper ring sizer here. If time is of the essence, or you are purchasing the ring as a gift, choose "another size" from the ring size drop down and proceed to checkout. We will contact you to help. Stradley & Daughter offers one free resizing within 30 days of delivery on eligible pieces. All you have to pay is the shipping. However, resizing can take some time, and we know you won't want to be without your ring for that long: we'd love to help you get it right the first time!
Are your gems ethically sourced?
At Stradley & Daughter we choose our suppliers carefully and do our best to assure that all the gemstones we sell are responsibly mined. We support high ethical standards in the jewelry industry and all of our diamonds abide by the Kimberly Process and are conflict-free.
Will you set my gemstone? 
In most cases, yes! Some older or softer stones may have features or damage that might preclude their being set in a specific type of setting, but we will be happy to suggest alternatives. Our experts will be able to tell you exactly what can be done with your gems.
After - Purchase Questions 
Do you match prices if an item I purchased goes down in price later?
All sales prices are final and Stradley & Daughter does not price match. All our pricing is calculated using current precious metal and gem  prices to give you the best possible value. These prices do change from time to time which causes our prices to fluctuate accordingly.
What happens if the ring I bought doesn't fit?  
Stradley & Daughter offers one free resizing within 30 days of delivery. All you have to pay is the shipping. Resizing can take some time depending on the style, seasonal order load, and shipping. Some styles may not be able to be resized: we'll let you know before we complete your order. 
What if there is a problem with my purchase?  
We offer a one-year manufacturer's warranty on every purchase. If there are any problems with the quality of the workmanship of your piece we'll repair or replace it free of charge. If you damage a piece, we'll repair it for you for a very reasonable fee plus shipping: we want you to enjoy your piece, not have it sitting in a box!
Can I take a ring to my local jeweler to have it resized?
You may opt to have your local jeweler resize your ring, however, if a piece has been altered in any way, we cannot accept a return or exchange and the one-year warranty becomes void.
Other Questions
Are you hiring?
Stradley & Daughter is always looking for new talent to add to our growing team! If you think you'd be a perfect fit, send your resume and any pertinent info to sophie@stradleyjewelers.com.
If I have questions that are not covered in the FAQs, who may I contact?
For answers to other questions, feel free to call or text Customer Care at 386.767.3473 or email us at customercare@stradleyjewelers.com!