Step Two: Design & Micro-Engineering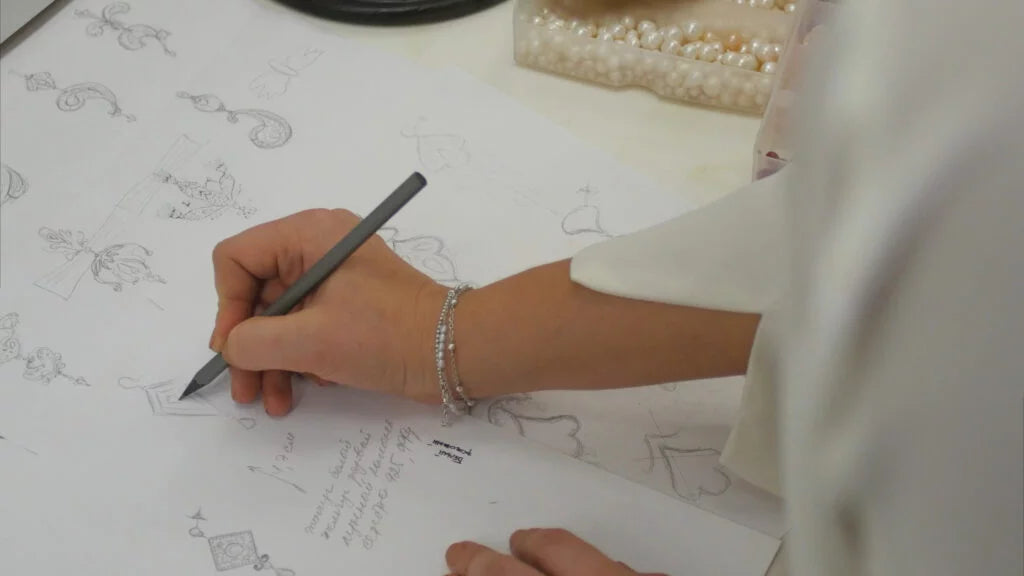 Making Your Vision a Reality
Depending on your project, we may use a variety of methods to create your initial design, including sketches, digital image compositing, and CAD modeling. We want to give you the opportunity to see your design before it is cast into jewelry so you can make any necessary changes or modifications.
Sketching
Once we've gathered your ideas and talked about your needs, we'll get started on some preliminary designs. We call this the "ugly sketches" phase. In this step, we create some very rough doodles and scribbles, just to make sure we're on the right page with your vision. We'll sketch some rough outlines and angles and get some verbal feedback from you. We'll make a list of important features that need to be included, and jot down any necessary measurements and sizes. We'll review your inspiration images to see which can be incorporated. Once we determine the basic elements, we'll begin a more formal concept. This process usually takes about a week. There is no cost for this early brainstorming session, it is included in your free consultation.
Learn about Heirloom Redesign
Digital Composite Images
When you have settled on a concept, our designer will get to work! Using the latest imaging software, we will craft a composite image that incorporates elements from your inspiration photos to create a vision board for your project.
These composite images offer a 2-dimensional space to gather all of the important visual elements in one place, and to address issues of balance and visual cohesion. In this step we begin to flesh out the details that will become your eventual design. This is the perfect time to make modifications if you decide you'd like to change something.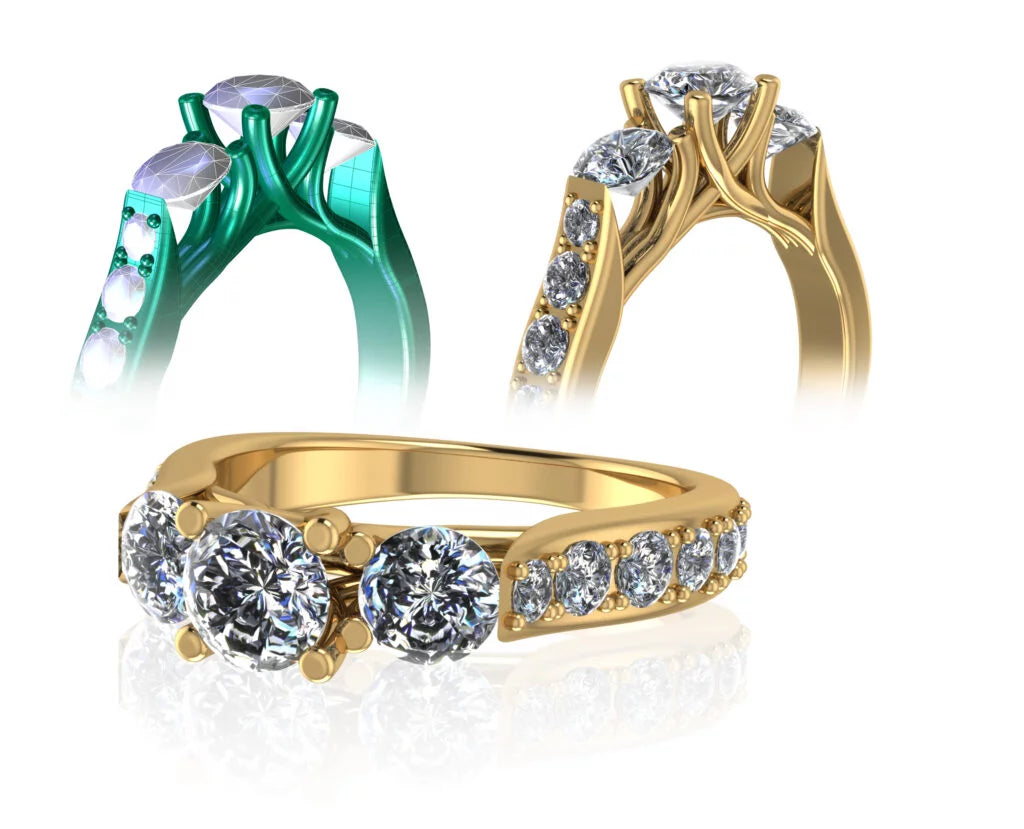 CAD Modeling & Rendering
In the next step, we use state-of-the-art software to create a stunning 3D visual model that allows you to view your piece from every angle. This gives you the opportunity to view a true-to-life rendering of your vision, without the cost of having to make a new piece in metal each time you want to change something.
Our designer will work with you to be sure that your piece is both beautiful and true to your vision, as well as durable and heirloom-quality. Our entire team will collaborate on your design to ensure that it is technically and artistically perfect. It is our goal to create a piece that will be enjoyed for generations.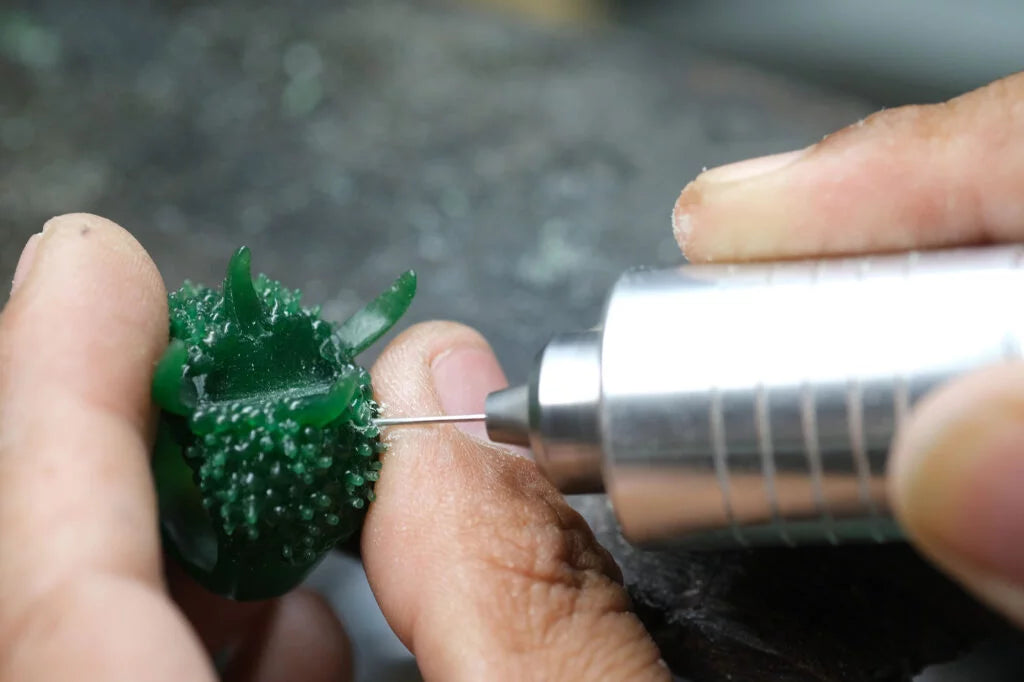 Wax Carving & Model Making
Most designs go through a complex casting process. We use a 3D printer to create a wax or resin master model. This model can then be modified with additional carving and sculpting as we fine-tune your design. We have our own 3-D printers and growers, as well as wax carvers onsite, to execute your vision to detailed perfection.
Realistic renderings and physical models help to turn your ideas into real pieces that you can wear, and the process is fun and engaging! When you're finished, you'll have a totally unique piece that looks just right and fits you perfectly.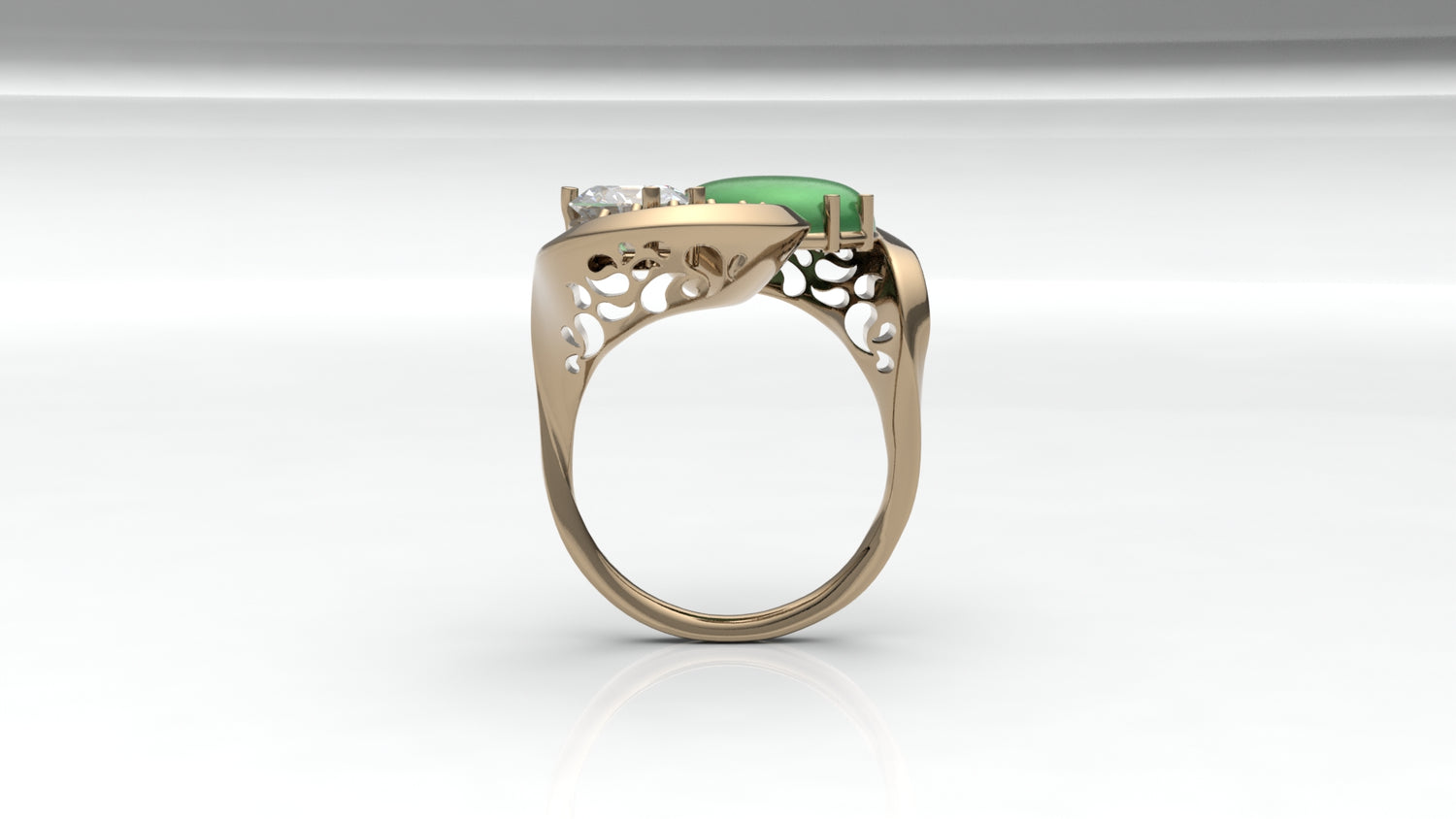 Wax Model Viewing and Fitting
Once we've completed all the digital adjustments and you're happy with the design, we'll print a master model for you to view and try on. If any further adjustments are needed, we will work with you until we get it exactly right.
You can view your wax model in person or through video chat. We are happy to ship wax models, but do keep in mind that they can be very delicate, and may sustain damage during transit.
Please keep in mind that designs and waxes sometimes have features such as longer prongs or extra metal that will be removed during the stone setting process. If these features are present in your design, we will point them out.
Would you like to continue reading about the design process?
Book Your Consultation Now
We can't wait to help you create the perfect piece of jewelry to tell your story!
Click below to fill out a short questionnaire and we'll get started!