Step Four: Hand Forging & Fabrication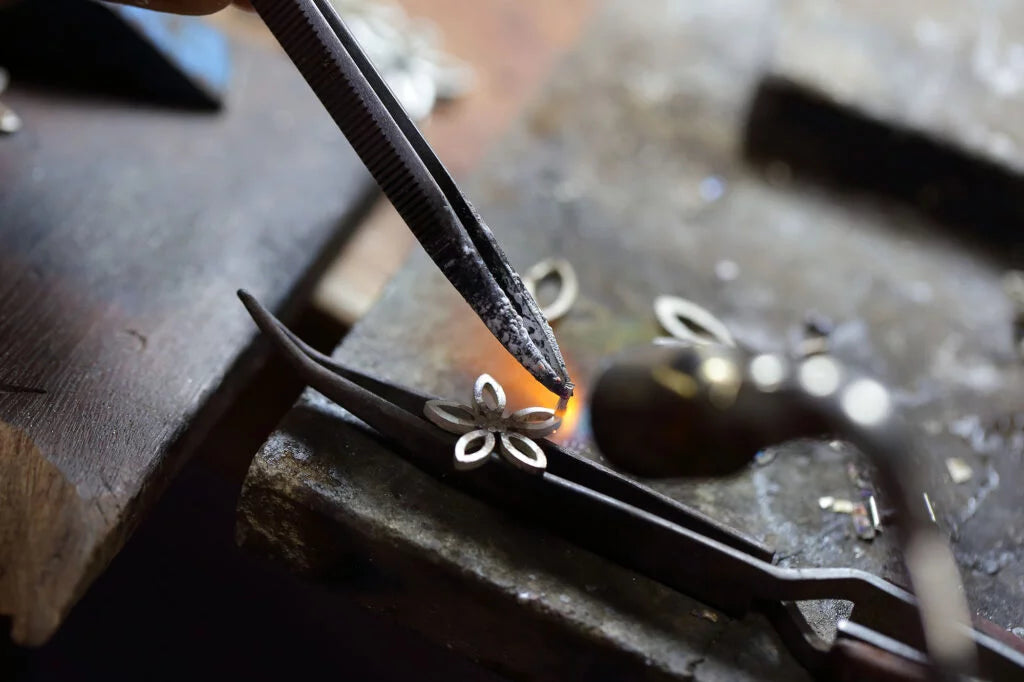 The Final Touches
Forging
Many designs require some elements to be hand forged. Forging provides strength to the metal and allows us to create finer detail than can be made with casting alone. Because of the forge-hardening, even the finest elements are made durable enough to last a lifetime.
Fabrication
Some of the best and most unique designs in our collection are fabricated using old-world methods from sheet, bar stock and wire.
This traditional jewelry making technique is useful for achieving a specific style and is the best method for some designs. It is very time-consuming and tends to be more expensive than wax carving and casting, but the quality shows!
Other designs use a combination of casting and hand fabricated filigree or other hand forged elements. If your design is a good candidate for this hybrid method, we can show you examples of similar elements for you to choose from or forge and fabricate partial sections of the design for your approval before finishing all the details.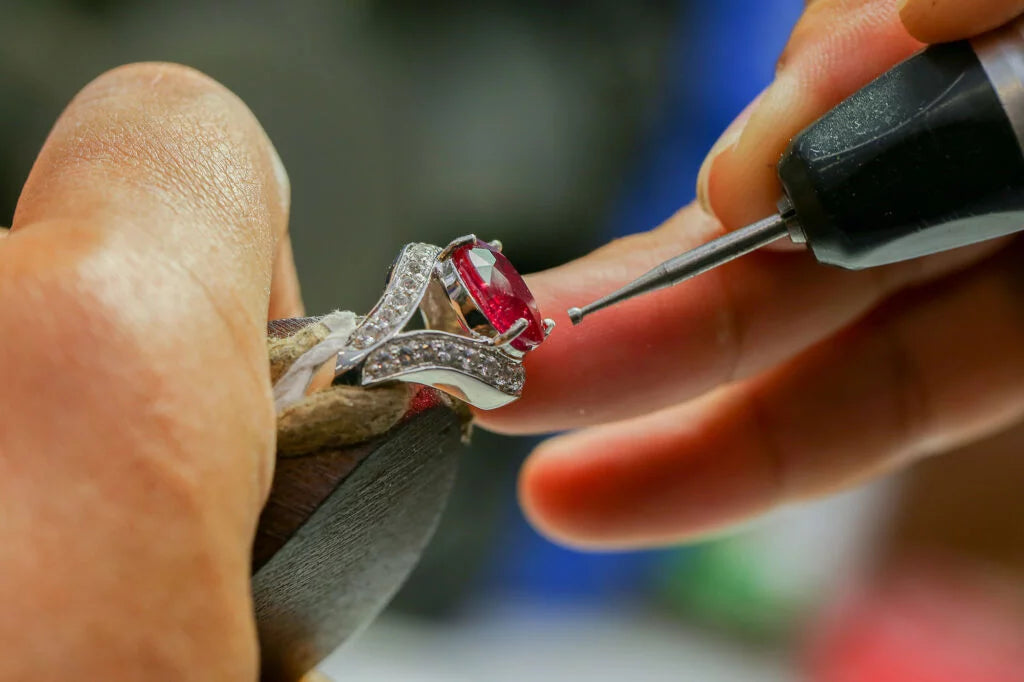 Gemstone Setting
Each and every gemstone is selected by our Master Gemcutter and set by hand, paying special attention to the unique qualities and characteristics of the stone. You are invited to choose your gems from our large selection, or bring your own for us to set.
Our stones are never cast-in-place, an inferior method used in mass-manufacturing that often leads to breakage and loss. We hand set our stones with quality, care and old world craftsmanship, showing respect to each gem. Each setting is carefully considered and laid out before being meticulously fitted and set to secure the stone for a lifetime.
Would you like to continue reading about the custom design process?
Book Your Consultation Now
We can't wait to help you create the perfect piece of jewelry to tell your story!
Click below to fill out a short questionnaire and we'll get started!