Step Five: Texture, Finishes and Detailing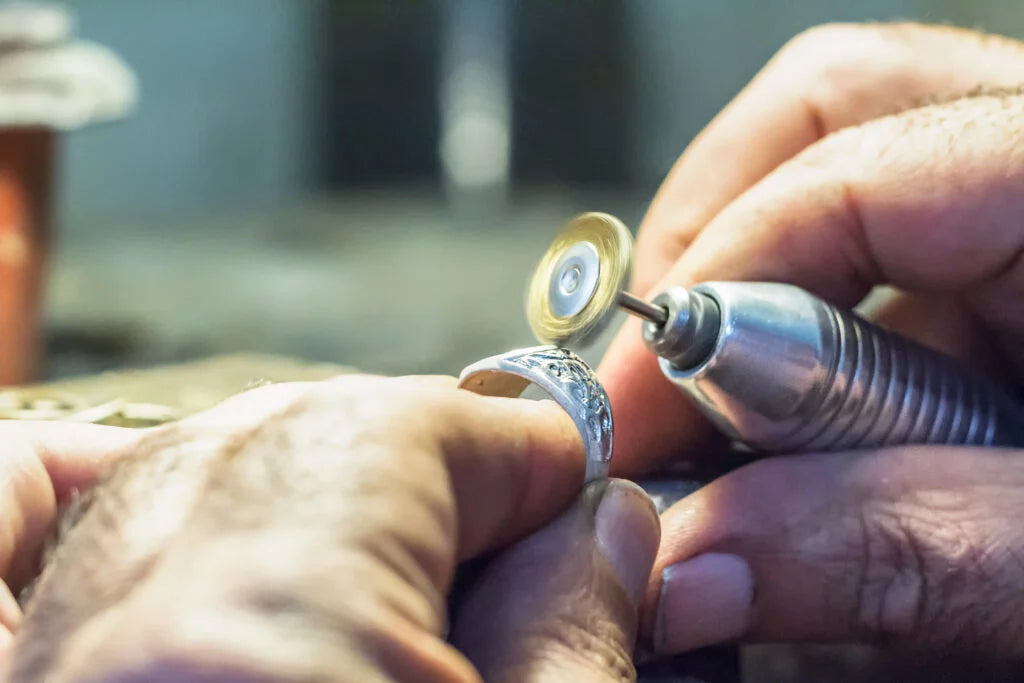 Time for Your Design to Shine
In the final stage, we add any special textures and finishes to your metal, including plating, antiquing, or aging your design.
There are many types of surface finishes used on jewelry, ranging from a high polish to a coarse hammered background. We use bead blasting equipment, emery cloths, files, hammers and numerous specialty tools to apply a wide variety of finishes and surface treatments.
Antiquing, or blackening of the background area, and enameling can be used to create specialized effects. Before quality marking, we double and triple check all details of the design to ensure all instructions have been meticulously followed, the design is well executed and your piece is perfect as it can be!
All of our designs are then quality marked (signed) giving our assurance of the fineness of the metal. Karat or fineness is the ratio of precious metal and other alloys used.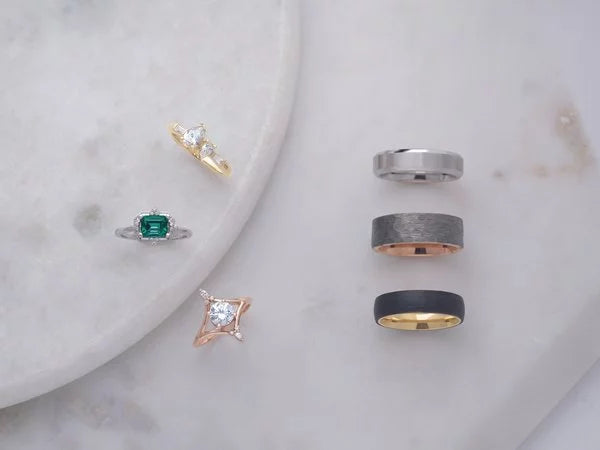 Shipping
Once we receive your payment in full, we package your item and deliver it to you via FedEx or USPS 2-Day Priority Insured. If you would like to have a tracking number, we are happy to provide one to you. We ask that you sign for delivery to guarantee that your item has arrived safely. Local customers may request delivery by trusted courier.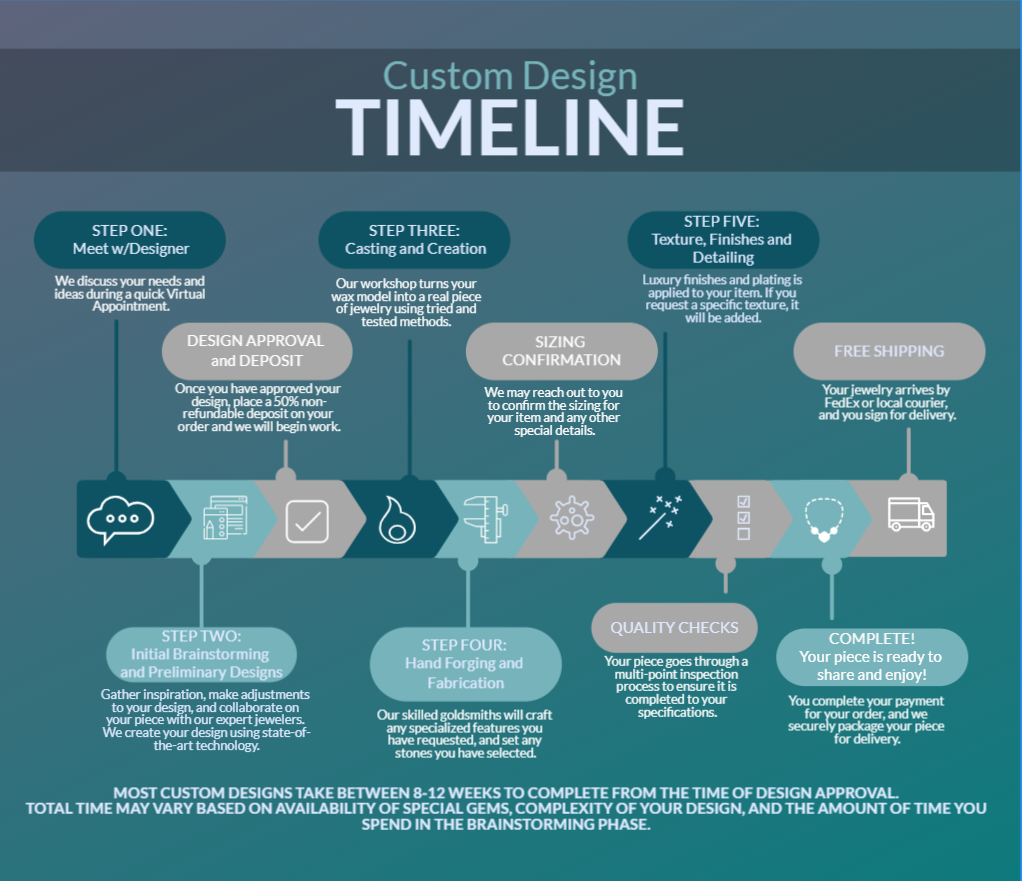 Timeline and Delivery
Due to unprecedented custom order volume, most projects currently take about 8-12 weeks from the time of design approval. Design time varies, but give yourself enough time to enjoy the process, we are confident you'll enjoy it! Time frame may vary dramatically by season, the closer to the summer wedding season or winter holidays, the longer the times may be for all types of work.
Please contact us for details on current delivery times.
Book Your Consultation Now
We can't wait to help you create the perfect piece of jewelry to tell your story!
Click below to fill out a short questionnaire and we'll get started!